Catastrophic & Serious Injury
Seattle Catastrophic Injury Lawyers
Recover Damages with Our Help
A catastrophic injury can transform your life forever. Suffering any severe injury can result in exorbitant medical bills, lost wages, and a substantial and permanent reduction in quality of life. However, suppose your injuries were the result of another party's negligence. In that case, you may be able to recover significant damages that can help you manage the short- and long-term financial consequences.
Our catastrophic injury lawyers in Seattle at Tomlinson Bomsztyk Russ are prepared to help you fight for the maximum possible compensation available. Our firm is made up of litigators that will leverage our extensive knowledge and resources to deliver the results you deserve. We know what is at stake for you and your family.
---
If you or a loved one has suffered serious injuries due to someone else's negligence, do not wait to call (206) 203-8009 or contact us online to schedule a strategic consultation.
---
How Personal Injury Claims Work in Washington State
Victims often become permanently disabled as a result of catastrophic injuries. These conditions may prevent them from returning to work at their previous job. They may no longer be able to work at all. Many types of disabilities resulting from severe and catastrophic injuries also require long-term medical and rehabilitative care. Common fatal injuries include brain injuries, spinal injuries, back injuries, amputations, and paralysis.
With growing medical costs and a limited means to earn a living, pursuing a catastrophic injury claim can often become necessary for many victims. In many cases, completing substantial treatment after a catastrophic incident is advantageous to understand the ongoing costs associated with your injuries.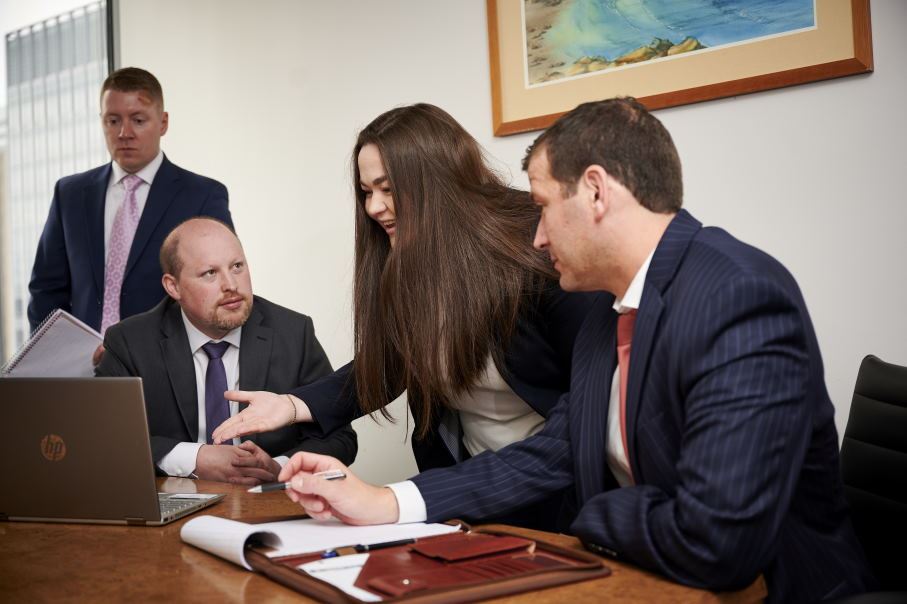 Can You Still Recover Damages if You Are Found to Be Partially "At Fault"?
Fortunately, even if you are found to be partially "at fault," you can still recover significant damages.
Washington follows "comparative fault" rules when adjudicating personal injury claims, including claims involving serious or catastrophic injuries. Comparative fault refers to each party's share of the "blame" for causing the underlying accident. In other words, the court will work to determine how negligent each party was and how that negligence contributed to the incident. Your total damage award will be commensurately reduced by the percentage you are found to be at fault.
Our Seattle catastrophic injury attorneys know how Washington adjudicates personal injury claims. We are ready to serve as your guide and advocate throughout the litigation process. We will work creatively, skillfully, and tirelessly to secure a favorable outcome.
---
Do not wait to explore your options if you or a loved one has been seriously or catastrophically injured. Call (206) 203-8009 or contact us online today.
---

Recovering Damages in a Catastrophic Injury Claim
As a victim of a severe or catastrophic injury, you can potentially recover substantial damages in a personal injury claim. Damage awards in these cases are intended to make the victims "whole" and cover expenses resulting from the incident.
Damages in a catastrophic injury claim can cover:
Medical Expenses. Many serious and catastrophic injuries result in disability and conditions that require expensive, ongoing medical attention. Claimants can recover damages for expenses already incurred as well as anticipated costs for the remainder of their life expectancy.
Lost Income. Victims of catastrophic injuries are often not able to return to their place of employment, and in many cases, are no longer able to work in their chosen profession. Depending on the severity of the resulting disability, some victims will not ever be able to work again. Claimants can recover damages for wages missed during recovery as well as for a permanent loss of earning capacity.
Property Damage. If any property was damaged or destroyed during an incident, such as a car, the claimant can recover damages to facilitate repairs or replacements.
Disfigurement. If the victim's injuries result in scarring, marks, or other disfigurements, they can recover damages specifically meant to compensate them for anticipated embarrassment. In these situations, claimants can also potentially secure damages for cosmetic surgery.
Loss of Consortium. Catastrophic injuries often result in debilitating conditions that inevitably damage the victim's marital relationship. Spouses of victims can receive compensation for the reduced quality of their marriage.
Costs of Living with a Disability. If a resulting disability dramatically limits a victim's mobility or forces them to substantially alter their daily life, they can recover damages to facilitate any necessary changes. This might include home modifications, equipment (such as wheelchairs), and at-home nursing assistance.
Reductions in Quality of Life. Damages can be recovered for any other demonstrable reductions in a victim's qualify of life. Any situation where a victim is unable to enjoy something in the same manner that they did prior to the incident constitutes a reduction in quality of life.
Pain and Suffering. These types of damages cannot be quantified but can be awarded when a victim experiences physical pain and/or emotional distress as a result of their injuries.
Unlike some states, Washington does not impose damage caps in personal injury cases. This is fortunate for victims of catastrophic injuries, as it means there are no arbitrary limits on what you can recover. Our team at Tomlinson Bomsztyk Russ is committed to helping you recover all available damages when you have suffered serious or catastrophic injuries.