Government Investigations & While Collar Defense
Seattle White-Collar Defense Attorneys
Aggressive Legal Representation in Bellevue
Learning the government is investigating you or your business can understandably be stressful and overwhelming. You will need skilled legal representation to effectively navigate government scrutiny and any resulting civil or criminal charges.
Our Seattle white-collar defense lawyers at Tomlinson Bomsztyk Russ can fight to protect your finances, livelihood, reputation, and freedom. We have substantial experience representing individuals and businesses in civil, administrative, and criminal courtrooms and vigorously defend our clients against claims from private parties and government prosecutors. Our firm's practitioners are dedicated to this legal confluence and are uniquely suited to help clients defend against civil lawsuits, government investigations, and criminal prosecutions.
If you learn you or your company is the subject of a government investigation, do not wait to act. Schedule a strategic consultation by calling (206) 203-8009 or contacting us online.
What Is White-Collar Crime?
"White-collar crime" refers to nonviolent offenses that are generally financially motivated. These charges are extremely serious and can cause permanent damage to your future—with multiple of charges heaped upon even one individual. Depending on the specific charges, penalties can include severe reputational damage, exorbitant fines, and years of incarceration.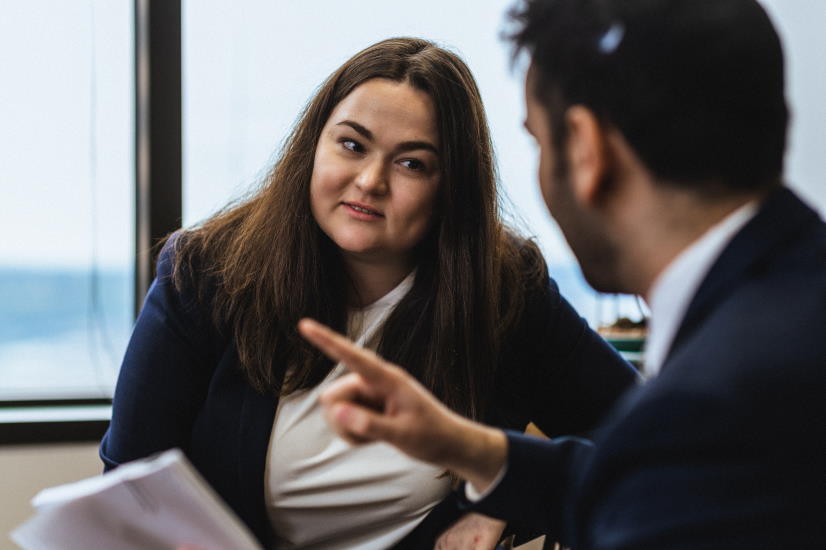 Examples of White-Collar Crimes That We Can Assist You With Include:
Civil Fraud. This somewhat intangible charge can encompass any professional misconduct that could be considered deliberately dishonest, deceitful, or unfair.
Conversion. Conversion refers to any situation where someone unlawfully or without permission takes and/or interferes with another party's property with the explicit intention of depriving the owner of that property.
Embezzlement. This offense refers to situations where someone steals or exploits funds or assets that they had permission to handle in a certain way. Embezzlement can often occur between business partners or when an employee steals from their employer.
Environmental Crimes. This category encompasses any situation where someone's criminal misconduct negatively impacts an area's air, water, or land.
Theft. "Theft" is a broad offense that includes any act of stealing money or assets. Embezzlement is a type of theft, for example.

Our Investigation Support and Litigation Services
When you learn you (or your business) is being investigated, immediately seek legal representation. While it may seem tempting to cooperate with government agents, especially if you believe you have nothing to hide, it is always advisable to avoid making any statements or answering any questions without a lawyer present.
Our Seattle white-collar defense attorneys can assist you before an investigation even formally begins. If you anticipate a potential government investigation, we can head off possible consequences and work to manage public relations, contest civil forfeitures, and mitigate criminal charges.
Even if you are entirely innocent, the mere existence of an investigation can cause long-lasting reputational damage. You must act quickly and decisively to limit negative impacts on your career and/or your company.
If you or your business face criminal or civil charges as a result of an investigation, our team can serve as your guide and advocate throughout the ensuing litigation process. We will work tirelessly to protect your interests until you get your day in court
Our Seattle white-collar defense lawyers have experience litigating criminal, civil, and administrative matters in a variety of settings, including:
Criminal Jury Trials
Civil Jury Trials
Grand Jury Investigations
Administrative Hearings and Investigations
Civil Forfeiture Defense Hearings
Professional Disciplinary Hearings
Insurance Fraud Allegations
Professional License Defense Hearings (including cases involving real estate licenses, builders and contractors licenses, securities and broker licenses)
We can also help you navigate insurance coverage denials and disputes. When possible, we can leverage cutting-edge legal theories to force recalcitrant insurance companies to cover claims they initially and wrongfully deny. Resulting payouts can help you manage expenses associated with government investigations and litigation, including the legal defense we mount on your behalf.
What Are The Consequences of White Collar Crime and Government Investigations?
The ramifications of white-collar fraud allegations and subsequent convictions can extend significantly beyond legal consequences. These cases can lead to financial penalties, fines, potential imprisonment, and impacts on various facets of an individual's life. These effects encompass not only the criminal landscape but also extend to areas like employment, licensure, immigration, and beyond.
White-collar proceedings can also initiate regulatory responses from institutions like the Securities and Exchange Commission (SEC) and state bodies. Investigations may also result in asset freezing and forfeiture actions, introducing another layer of complexity to your case.
Navigating through these intricacies call for a steadfast, qualified legal representative, and that's where Tomlinson Bomsztyk Russ can step in and help. With a wealth of experience, our white-collar defense & government investigations attorneys stand ready to be your unwavering advocate in the face of investigations or prosecutions linked to white-collar offenses.
To ensure that your rights are safeguarded and your case is diligently addressed, we encourage you to connect with our firm. Reach out today via phone or through our contact form to schedule an initial consultation. We are ready to discuss the specifics of your situation and chart a strategic path forward. Defending you is our priority. Speak with a qualified white-collar crime lawyer today.
Speak With a Skilled White Collar Crime Lawyer in Seattle
No matter your circumstances, our team at Tomlinson Bomsztyk Russ is committed to protecting your interests. Whether your business is the subject of a spurious governmental investigation or you are personally facing white-collar criminal charges, our firm has the knowledge, resources, and drive to deliver the robust defense you need to succeed. Get in touch with a white-collar crime laywer at Tomlinson Bomsztyk Russ as soon as you can.
Do not wait to hire legal representation if you are involved in a government investigation or have been charged with white-collar crimes. Discuss your case with us by calling (206) 203-8009 or contacting us online.